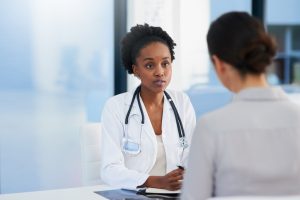 People who abuse opioids face what researchers have called an "alarmingly high" risk of death, according to a study published in the Journal of Addiction Medicine. The study found nearly a fifth of people who had been diagnosed with an opioid use disorder in a large health care system died within a four-year follow-up, often due to causes not directly related to opioid use.
Opioid abuse has reached epidemic levels in recent years. In 2014, overdose deaths reached a record high, claiming 47,055 lives. Both heroin and prescription drugs figure prominently in the addiction epidemic. Nearly 29,000 of the total overdose deaths in 2014 were opioid-related. According to the Centers for Disease Control and Prevention (CDC) 2014 Vital Signs report, physicians wrote 259 million opioid painkiller prescriptions in 2012—enough for every adult in the United States to have a bottle of opioids.
Beyond Overdoses: Death and Opioid Addiction
The study gathered data on 2,576 people with an opioid use disorder who sought care in a large university health system between 2006 and 2014. Participants averaged 41 years old at the beginning of the study and had numerous physical and mental health issues.
Four years later, 465 participants had died—18.1% of the total, or nearly 1 in 5. The leading causes of death were:
Drug overdose and disorder (19.8%)
Heart disease (17.4%)
Cancer (16.8%)
Infectious diseases (13.5%); hepatitis C was the leading infectious disease killer, accounting for 12% of deaths.
Comorbid alcohol addiction and hepatitis C were the most significant predictors of whether a person would die during the study period. Tobacco use increased the risk of death due to heart disease, with hepatitis C linked to an increased risk of death from cancer.
Previous research has found a higher rate of death among people addicted to opioids. Those studies, however, looked primarily at overdose deaths or at people already seeking treatment for opioid addiction. The new study suggests a higher than average rate of death for people in general medical settings who also have opioid addictions. The study's authors suggest health care providers may not be adequately equipped to address addiction issues alongside other general medical issues. This points to an increased need for opioid addiction screenings and interventions as well as efficient strategies for chronic care management for those with an addiction.
References:
'Alarmingly high' risk of death for people with opioid use disorder in general medical care. (2017, April 24). Retrieved from https://www.sciencedaily.com/releases/2017/04/170424170752.htm
Hser, Y., Mooney, L. J., Saxon, A. J., Miotto, K., Bell, D. S., Zhu, Y., . . . Huang, D. (2017). High mortality among patients with an opioid use disorder in a large healthcare system. Journal of Addiction Medicine. doi:10.1097/adm.0000000000000312
Opioid painkiller prescribing. (2014, July 01). Retrieved from https://www.cdc.gov/vitalsigns/opioid-prescribing/
© Copyright 2017 GoodTherapy.org. All rights reserved.
The preceding article was solely written by the author named above. Any views and opinions expressed are not necessarily shared by GoodTherapy.org. Questions or concerns about the preceding article can be directed to the author or posted as a comment below.

source By https://www.goodtherapy.org/blog/high-risk-of-illness-and-death-associated-with-opioid-addiction-0503172