Smartphones, tablets and computers are increasingly expanding the availability of health services. This means we can access help anonymously at a time and place that suits us.
Currently, only about one-third of people with mental health difficulties obtain help. While there are various reasons for this, practical factors such as availability of health professionals and travel, time and financial restrictions may limit access to mental health care.
People may also be reluctant to seek help, either because of concerns about the stigma attached to mental illness or because of a preference to self-manage symptoms.
While technology is not always a replacement for face-to-face treatment for mental health difficulties, it can offer increased choice and flexibility. It may also motivate some people to take that first step in seeking help.
Let's explore the benefits and downsides of technology-delivered care – and where you can go for help.
First, what is digital mental health care?
Digital mental health treatment often involves working your way through a structured, online program based on standard, evidence-based psychological treatment methods.
Many are based on cognitive behaviour therapy (CBT), whereby you learn to identify and change unhelpful thoughts and behaviours that contribute to your symptoms.
---
Explainer: what is cognitive behaviour therapy?
---
Some web-based treatment programs are designed to be done entirely on your own. Others can be done with support from a health professional, usually via a weekly email. In some cases, telephone, online chat or face-to-face assistance is provided.
There are also digital mental health services delivered via video-conferencing software. This involves talking with a health professional face-to-face but via video rather than in person.
Some types of video-conferencing services involve going into your local community health service and using their video-conferencing equipment to communicate remotely with a specialist. Others can be used from home using downloaded software or software provided directly by a digital mental health service.
Why provide mental health care over the internet?
Digital mental health services offer more choices and greater flexibility in how we get help.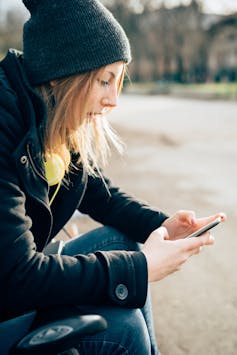 Some people are uncomfortable opening up to a health professional face-to-face; they prefer the anonymity of online assistance.
Where email communication with a health professional is involved, we can take our time to read and respond to emails.
A number of the services are freely available and there are no added travel costs. For some people, especially those in remote areas, no other mental health services are accessible to them.
Technology can also be used to supplement face-to-face care. A person might see a health professional face-to-face and use a digital mental health service in between sessions. Websites and apps may also be a tool to facilitate discussion in sessions or for a person to monitor their symptoms.
Is it effective?
There is strong evidence that psychological therapy, particularly cognitive behaviour therapy, can be effectively delivered online to treat a range of mental health difficulties.
In some research trials, online therapy has been found to be as effective in reducing symptoms as therapy delivered face-to-face by a clinician. Evidence is particularly strong that anxiety, stress and depression can be treated online.
Research suggests that online therapy, including via email and video conferencing, can result in client satisfaction with both the therapy and the quality of their relationship with the therapist that is similar to levels of satisfaction with face-to-face therapy.
Who isn't it suitable for?
Digital mental health services are not for everyone. Some people prefer the in-person dialogue with a health professional and some types of therapy rely on that rather than the use of structured treatment materials.
Some people don't feel confident about using computers or other technology, so trying to navigate a digital service may increase their anxiety levels.
Online treatment is generally less suited to more severe forms of mental illness, such as psychosis. But there are emerging developments in using technology in severe mental illness treatment, such as the use of iPads to use website resources within face-to-face therapy sessions with clients with psychosis.
Online treatment tends also to be less effective with largely physical problems rather than those related more to emotions, thoughts and behaviours, but again there are exceptions to this. Many physical health conditions, such as cancer, have a psychological impact, which internet-based therapy can be effective in helping people cope with.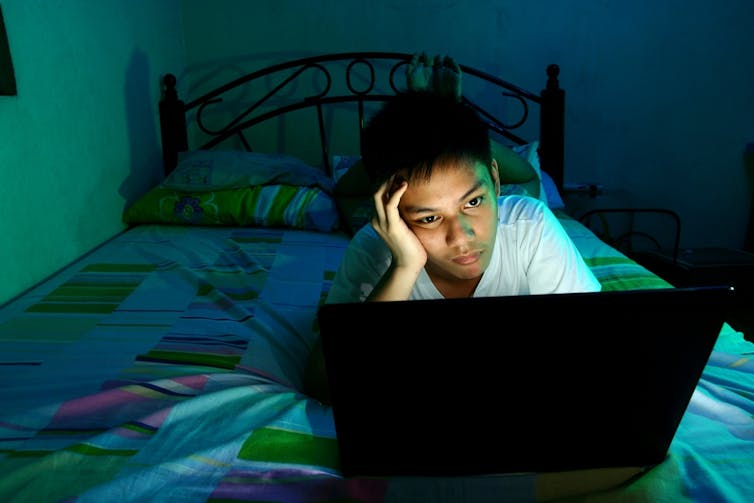 Digital mental health services are generally less suitable for people experiencing an immediate crisis. But, in some cases, an online service may be the only way a person is willing to reach out for help.
People dealing with multiple mental health problems can often benefit more from a more personalised face-to-face approach – though web-based programs that tailor treatment to the individual's reported symptoms are available.
What are the disadvantages?
Despite their benefits, digital mental health services have some disadvantages over face-to-face treatment.
Services that involve only written communication, by email or online chat, don't enable the face-to-face visibility for the client and therapist to notice body language and tone-of-voice cues. This can increase the chances of misunderstandings occurring.
Digital services can also require a fair amount of self-motivation for the client to make the time to work through self-help materials.
While digital mental health services such as those funded by the federal Health Department are freely available, there are also challenges to health professionals being able to offer digital services at a low cost as there are no Medicare rebates for online psychological services in Australia.
There may be concerns about how secure and confidential personal information entered online is. Using technology for health reasons requires thinking differently about security than you may be comfortable with for social reasons.
How to find good-quality services
Australians can currently access about 100 online mental health programs. A number of web resources can help you learn about what programs, apps and other digital resources are available and how they operate:
mindhealthconnect provides information about and links to websites, apps and online communities from leading Australian health organisations.

Beacon describes and rates the quality of evidence behind national and international online mental and physical health resources (including apps, websites and online support groups).

The Toolbox details mobile apps that have been endorsed by health professionals and young people.
A number of online mental health clinics offer a range of programs and guide you into the program suitable for you. These include MindSpot Clinic, This Way Up, Mental Health Online and the Federation eHealth Platform.
Examples of mobile apps focused on mental health include Smiling Mind, which teaches mindfulness; SAM: Self-help for Anxiety Management, which helps you understand and manage anxiety; and Optimism, which uses mood monitoring to help you manage mental health difficulties, including depression, bipolar disorder and anxiety.
You can also ask your doctor or a psychologist if he or she can recommend any digital mental health services.
source By https://theconversation.com/is-online-therapy-as-good-as-talking-face-to-face-with-a-clinician-51492