Dieters have been recalling the circumstances that inspired them to lose weight and keep it off.
The U.S., like so many countries across the world, is in the grip of an obesity epidemic. The CDC estimates 41.9 percent of the U.S. population is categorized as obese.
The annual estimated medical cost of obesity in the U.S., meanwhile, is thought to be in the region of nearly $173 billion, with obese adults found to rack up $1,861 more in medical costs than those of a healthy weight.
Obesity has been linked to a string of health conditions that can lead to premature death, including heart disease, type 2 diabetes, stroke and some forms of cancer. Despite these risks, the road to achieving a healthy weight is one littered with pitfalls and temptations for those eager to kick bad habits.
One dieter aptly highlighted the difficulties many face in a post shared to Mumsnet.
Turning to the forum for help, the woman, writing as Youaremysunshine14, described her own attempts at losing weight down the years have been "as much a mental challenge as a physical one."
A self-confessed "yo-yo dieter" who has regularly lost and gained weight since her teens, now 50 she turned to the internet for advice on how to "flick the switch" in her brain to focus on eating healthier without returning to her old bad ways.
"I really don't want a health scare to trigger me finally taking action," she wrote. "I want to sort myself out before I get to that point."
For KirstenBlest, that moment came with a drastic change of diet, which helped her understand "what proper hunger is" and where she had been going wrong.
"Carb heavy food leads to false hunger," she explained. "I changed what I eat from cereal for breakfast, sandwich for lunch, evening meal to large breakfast and large lunch with no evening meal, both being veg and protein based."
Menora, meanwhile, was spurred on by a bad experience on a holiday where she was overweight. "I got horrendous chub rub on a city break," she said. "My thighs bled. So when I booked a European city break to a hot place in January this year I was determined to get some weight off to be able to enjoy a break without bleeding thighs and struggling in the heat because of my weight."
Imsittinginthekitchensink similarly recalled a "holiday photo" being the main motivator. "I thought I looked great…then we got the photos uploaded…jolted me out of my denial very quickly. I was 3 stone overweight at that point, it took me 18 months to lose it."
Elsewhere, Smallbirdwidesky said: "what clicked was realizing I wasn't going to grow out of it, and realizing that I would still be like this at 40/50/60 if I did not address it." In their case, they took a "long term approach" understand it would take "a year plus" to "retrain" their eating behavior.
SandyDays saw it as a mental battle.
"I had a stern talk to myself and basically decided that my brain, or inner voice was in control here, not my stomach," they said. "I allowed myself to feel cravings and then talked to myself that actually I had a choice here to either reach for the biscuits or take a pause, have a drink of water and then if I was still hungry make a healthy snack. Sounds ridiculous but for me it worked."
For others, it was a decision sparked by personal tragedy.
Dolphinsarentcommon wrote: "I lost a sibling very young to bowel cancer. Couldn't have been healthier in terms of diet, weight. Also lost a parent to heart disease in the same year. Again, healthy weight, fitter than me. It made me realize I was asking for trouble, as well as feeling miserable about myself."
Vallmo47, meanwhile, was motivated out of their own health scare. "My blood pressure was creeping up, my cholesterol was very high, my weight was approaching obese," they said. "The final straw was finding out I was pre-diabetic (my mum died from diabetes related disease)."
Newsweek has contacted Youaremysunshine14 for comment.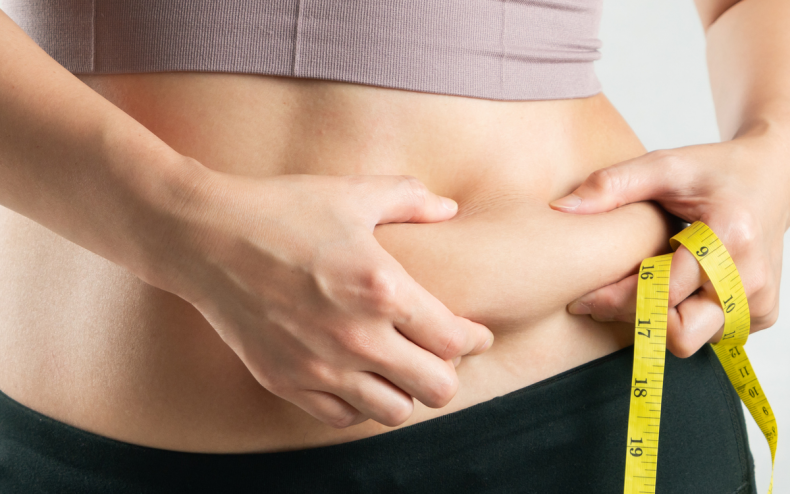 source By https://www.newsweek.com/weight-loss-inspiration-dieting-food-mumsnet-1715171