A psychologist attending a work conference was baffled to find weight loss badges strewn throughout the room.
Jaclyn Siegel tweeted a photo of one of the ribbons on Thursday. It read, "Losing my Covid 19 (lbs!!!)."
"Very weird and unprofessional to see these offensive badges at this conference," wrote Siegel, a social psychologist at San Diego State University. "I have stolen them all from the tables in an act of feminist rebellion."
Siegel told Newsweek that she was attending the Western Psychological Association's annual convention in Portland, Oregon. Her image of the weight loss badge has garnered nearly 40,000 likes.
Siegel said in a follow-up tweet that the badges were particularly offensive to her as a researcher who specialized in body image and eating disorders.
"Please don't invite me to your conference and then do weight stigmatizing/fat phobic stuff. This is literally the very thing I study," she wrote.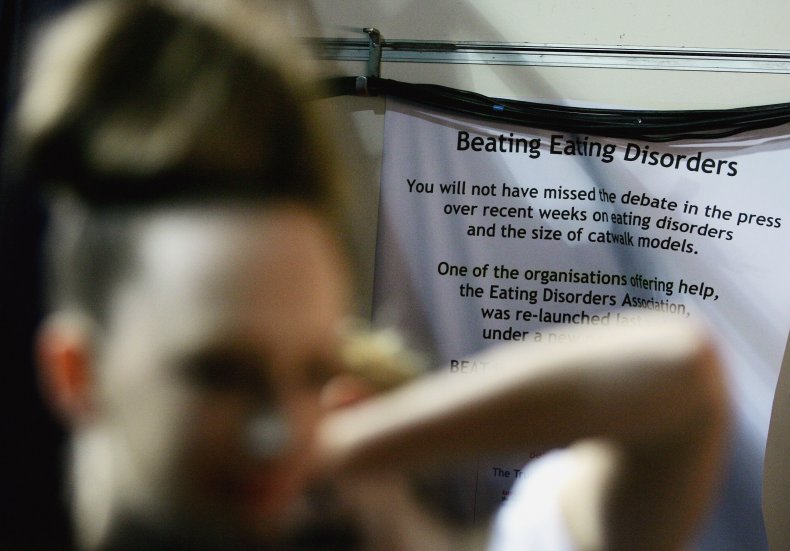 The psychologist also shared links to two of her published papers on the topic: Eating Disorders in the Workplace: A Qualitative Investigation of Women's Experiences and "We Don't Talk About Feelings or Struggles Like That": White Men's Experiences of Eating Disorders in the Workplace.
Her research in the first paper examined how the workplace can aid or hinder eating disorder recovery for women, depending on how stress is managed. In the second paper, she interviewed 14 white men about navigating their eating disorders, finding that they faced unique challenges while "attempting to perform masculinity appropriately in the workplace."
"It was unclear what the intention behind those specific badges was, but it seems that they were just part of a 'COVID conference pack' of sorts, and this one was unfortunately included," Siegel said to Newsweek. "I don't think it was deliberate on the part of the organizers, but it was a very unfortunate oversight that had the potential to do a lot of harm to people living with and recovering from eating disorders (myself included)."
The COVID-19 pandemic has triggered a striking rise in eating disorders and symptom severity among children and adolescents, according to Clinical Advisor. The profound disruptions to life patterns—in school, sports, work and social activities—had an impact on mental and physical health for people of all ages, but young people were particularly vulnerable to developing new or worsened disordered eating. The use of social media, which has been tied to exacerbated eating disorder symptoms, also increased during the pandemic.
A 2021 study by researchers at the Children's Hospital of Eastern Ontario found that 40 percent of newly diagnosed youth cited the pandemic as a trigger for their eating disorders.
Siegel updated her audience a few hours after her initial tweet, writing, "The conference organizers are aware of this and are actively taking steps to remove all of these from the site. Thanks for amplifying, y'all!"

source By https://www.newsweek.com/tweet-trashes-weird-unprofessional-weight-loss-badges-conference-twitter-1702347