A post about a woman, who "lost a bunch of weight" and was told she "isn't a good person," has gone viral on Reddit.
User ImaginationFar8618 said they bumped into this woman (known as "Rachel"), who used to be "overweight," at a Labor Day get-together after the pair lost touch for a few years.
At some point at the party, the woman, now some 60 pounds lighter, allegedly made comments about others, talking about "How fat they are. How they let themselves go. How they don't care about their looks. It was like talking to a mean girl stereotype."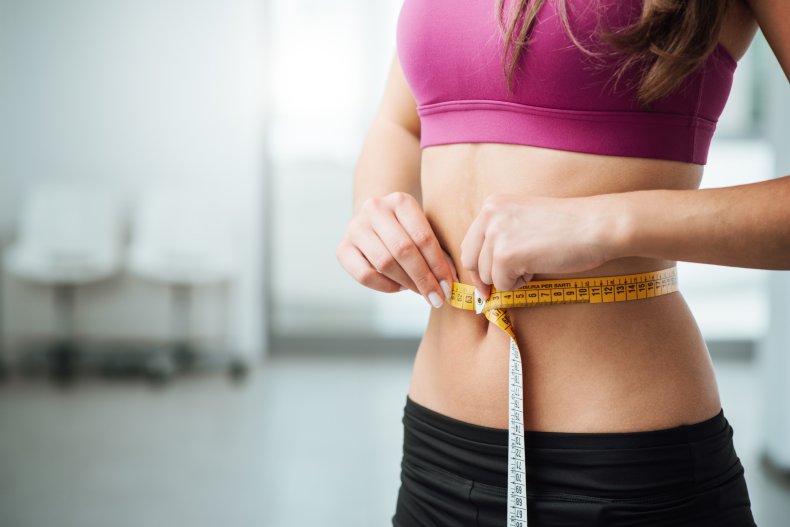 According to the Reddit post, which has since been removed, Rachel later asked if the user "wanted to get out of there" and the user declined, saying they were "all good."
When the woman asked "why," claiming she knew the user was interested in her "when she was fat," the user later "told her she was shallow, judgemental, and seemed to base worth on looks."
A study published in July 2018 in Endocrinology and Metabolism Clinics of North America stated that: "The disease of obesity is associated with a significant psychosocial burden. Many individuals who have obesity also struggle with issues related to their mood, self-esteem, quality of life, and body image."
The study said that, while weight loss is typically associated with improvements in psychosocial status and functioning, some who lose weight experience "a return of pre-existing psychopathology or the development of new psychosocial issues."
An April 2018 study in the peer-reviewed journal Obesity Science & Practice, which saw women receive "intensive lifestyle intervention," found a "significant association between mental-health changes and weight loss observed."
The study said "12‐month improvement or stability in mental health was significantly associated with weight loss."
Uxshely Carcamo, a psychotherapist and nutritionist at The Food Therapy Clinic in London, told Newsweek that those on a weight-loss journey often see the world "through the lens of dieting and weight loss" and judge others through this lens, and "this can be especially true of things that we are insecure of."
Those who are very harsh and critical of themselves in one area of their lives may also find themselves being the same towards others in that area too. If someone has spent years "beating themselves up" over their weight and body, they may then also project these negative thoughts and ideas onto others, Carcamo said.
The psychotherapist said: "Criticizing someone else for their weight may also be a way of projecting a new identity.
"If someone has previously been the victim of negative comments relating to their weight, they may then want (without even realizing it) to retaliate and assert themselves in the position of power (they no longer need to suffer those negative comments but can give them to others). It's almost as though the abused becomes the abuser.
"We also spend a lot of time comparing ourselves to others. For some people, their sense of confidence and self-worth comes from putting other people down when they don't have a very good natural sense of self-esteem," Carcamo added.
The original Reddit poster said they first met this woman a few years ago at a wedding where she was "a seriously beautiful bridesmaid."
The Redditor said: "She was overweight but I am not exactly a model…she was funny, and sweet." They stayed in touch before their contact faded, and nothing went any further between them.
The user, who said they're now "quite fit" after "eating healthier and working out," said that, at the Labor Day gathering, they "tried being diplomatic but she wouldn't let go until I told her why I felt like I did. I don't think I was too rude."
In a later comment, the original poster said: "Oh she is smart and funny and she used to be really pleasant. But let me be clear she was gorgeous even when she was overweight."
Several users on Reddit sided with the original poster. In a comment that received 9,300 upvotes, EfficientIndustry423 wrote: "She started becoming the thing she hated most and you saw it. You were clearly not only attracted to her looks but her personality and brain. She chose to abandon those for shallowness. C'est la vie [the French phrase meaning 'such is life']."
Redditor top_spam_calls wrote: "She still struggles with her insecurities hence the projection. NTA. Making disparaging comments about people minding their own business is a huge turn off no matter how attractive the person who is saying it is."
Virtual_Draw5017 commented: "Honestly, I pity her a bit, because insecurities suck, but they're no excuse to take them out on everyone else. However, you were honest, and it's quite clear that her personality turned you off."
Newsweek has contacted the original poster for comment.
Do you have a similar dilemma? Let us know via [email protected]. We can ask experts for advice, and your story could be featured on Newsweek.
source By https://www.newsweek.com/woman-weight-loss-mental-health-viral-reddit-1749506